Kadima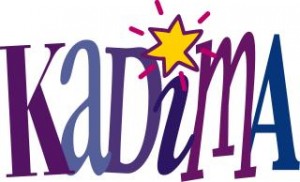 Kadima, which means "Forward", is the international youth organization for Jewish pre-teens and teens in grades 6-8. It is sponsored by the United Synagogue of Conservative Judaism.
Kadima is a way to engage, challenge, and develop solid group dynamics while having lots of fun along the way. Kadima will also help our pre-teens begin to develop their "inner leader," all while staying connected to their Rodef Shalom friends and family. There is so much to be gained through youth group involvement and we don't want any of our pre-teens missing a moment of the fun! Programs for each group take place approximately once per month. Information is distributed by e-mail. If you aren't already receiving information and would like to, please email Dawn Spector
2019-20 Dates will be announced soon! Check back here.
Sat, September 18 2021 12 Tishrei 5782